Got a flight to catch? How to travel in style and comfort.
Posted on 04 June 2016
With celebs nowadays being spotted left, right and centre in amazing airport outfits, we're all starting to get a little jealous... So it's time to up our travel game.
Here's a few handy tips on how to get the right balance between turning heads in the airport and being actually comfortable on the plane!
1.Leggings are probably the best in-flight travel staple. 
They are so comfortable (provided you get the right size #cameltoe eek), and they instantly make you look slim and stylish. You can even wear them under your holiday dress on the plane and take them off on arrival. Comfort, looking classy and close to no effort required.
2. Sometimes the departure lounge is too hot, and sometimes the plane is too cold.. How to fix this? Layer it up! This is the perfect chance to be functional and stylish at the same time. Camis, shirts, cardigans, scarves, leggings... The list goes on! We <3 this classic white cami and denim shirt combo.. Perfect for creating different looks and keeping temperate. Shop these looks 
here.
 3.Travel Brush Sets
They make life so much easier while you're trying to lug stuff through airports, train stations and what have you. Compact and easily accessible, travel sets ensure you can run into the toilets at any time for a quick fix and keep that fresh skin a glow and not a sweat ;) I swear by this super handy Gold Travel Brush Set by AYU MakeUp. It's never let me down! It even comes in a super cute case <3
Shop the set 
here.
4.  Dresses make things a hell of a lot easier when attempting to get from A to B. Sick of repeatedly plonking everything down to pull your jeans up every five minutes? You know what to do ;) Our Millie Contrast Zip dress is perfect for in-flight relaxing <3 Shop dresses like this 
here.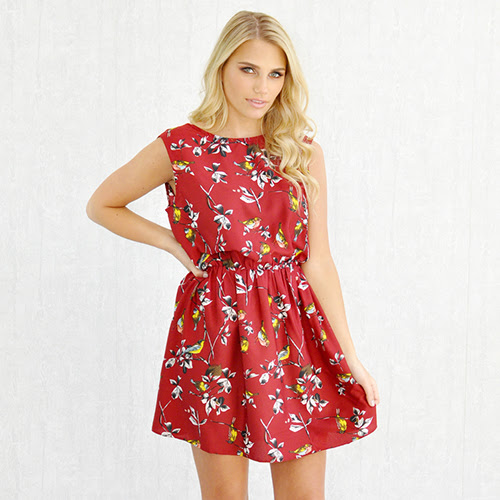 5.  A big ass tote bag. I live in fear of not having everything I could possibly ever need with me at all times, and this fear increases when about to board a plane (imagine a long haul flight with no lip balm!). Take-off is not the time you want to realise you forgot something :o In the meantime, try point out a celeb that doesn't have a tote bag attached to them 24/7! It's the must-have accessory along with those aviator shades.
With these tips you can make it through the flight looking and feeling travel-chic!
Eli X